Here it is long-awaited and now available in full splendor:
Jordan Mejias: Of Art and Men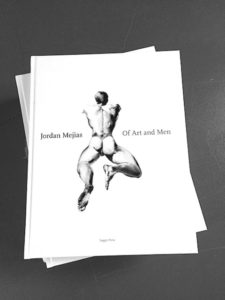 More than a Book: 72 four-color-plates of sensuous and very sensuous male nudes on 128 pages, printed in Germany on sumptuous 170 gsm Arctic Volume paper. Hardcover, 11 x 8,5 inches/27 x 21 cm.
Also available as Luxury Edition, signed and with an original line drawing in ink on the inside cover page by Jordan.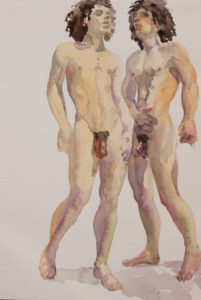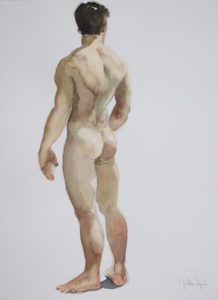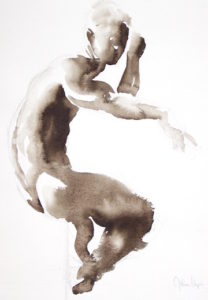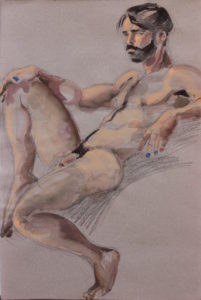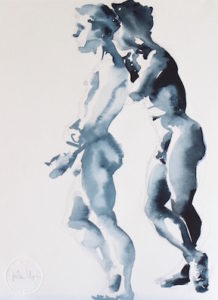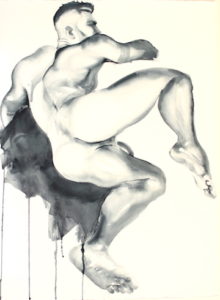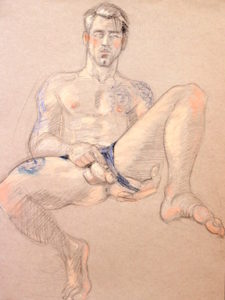 From the Preface:
The art of the Nuyorican artist Jordan Mejias is of a contemporary beauty that draws its strength and authenticity from history. Look around and you find traces of Greek and Roman sculpture, of the muscular curves of a Michelangelo and some transgressive parts of underground magazines from the hedonistic mid-century California of a Bob Mizer. Caravaggio meets Egon Schiele, John Singer Sargent, Robert Mapplethorpe. Past and present, swirled together in an art of dizzying sensuality, have merged into a homoerotic dynamic that fires up our actual consciousness. If you need a short formula, try this one: Michelangelo + Mizer = Mejias.
This multilayered whirlwind of influence and inspiration is concentrated and summarized in a singular pure pencil line or eerily transparent brushstroke. Frugality was never more luxurious. Minimalism turns into burlesque baroque. Queer is classically beautiful. Go figure these figures, irresistible, even addictive as they are.