My new Book is out!
Jordan Mejias: Of Men and Michelangelo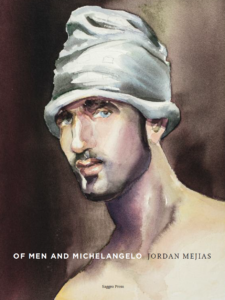 The book is a lavish collection of male nudes, each and every one based on a figure painted or drawn by Michelangelo. Jordan has abducted them into his own world of elegant lines, seductive color and sensuous abandon. So we meet again the grand master's Ignudi from the ceiling of the Sistine Chapel, turned into nude men and boys of today, and many more of his eternal creations now with a contemporary vibe.
It's a fresh blast from the past.
It's a gay bacchanal under the spell of Michelangelo.
It's a celebration of a far away time in the rhythms of our time.
It's a dizzying party of queer classicism and classic queerness.
It's a séance of a book.
Centuries collide, contrasting styles and sensibilities melt into each other. The Renaissance slips into a present-day outfit, made to measure by Jordan. Come and join the parade.
In addition to Jordan's artwork, the book also contains a very rare chat with Michelangelo.
Jordan Mejias: Of Men and Michelangelo. More than 100 plates of nudes, printed in an exceptional 5-color process in Germany on 170 gsm Arctic Volume paper. Hardcover, 11 x 8 inches, 27 x 20 cm.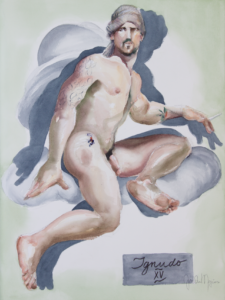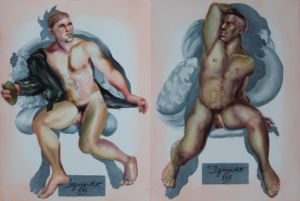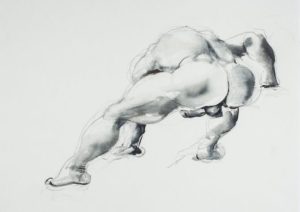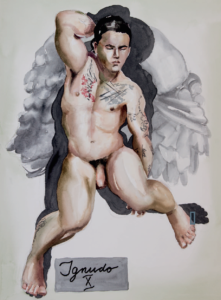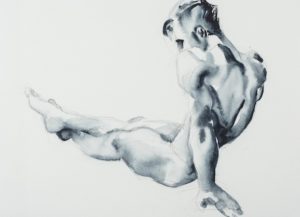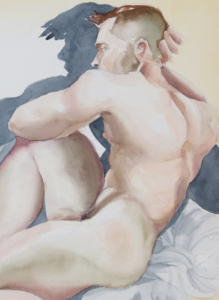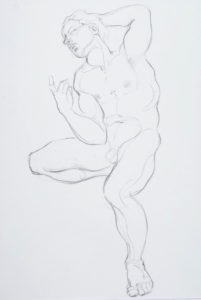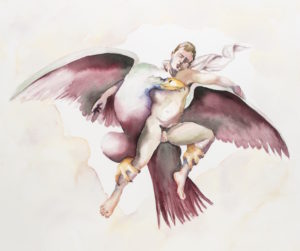 Also still available in now three editions:
Jordan Mejias: Of Art and Men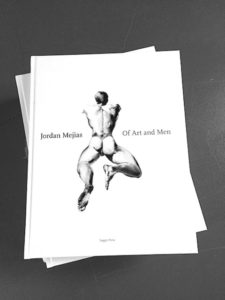 More than a Book: 72 four-color-plates of sensuous and very sensuous male nudes on 128 pages, printed in Germany on sumptuous 170 gsm Arctic Volume paper. Hardcover, 11 x 8,5 inches/27 x 21 cm.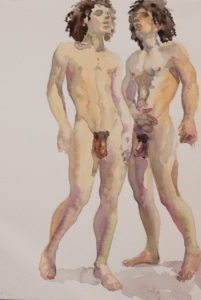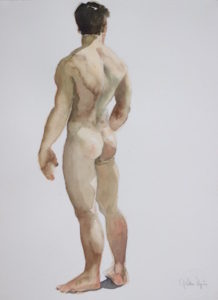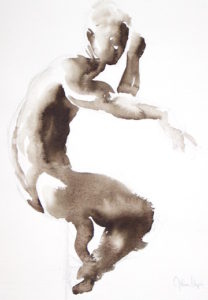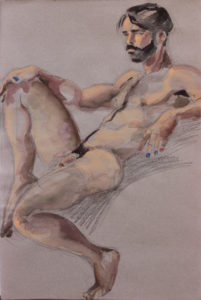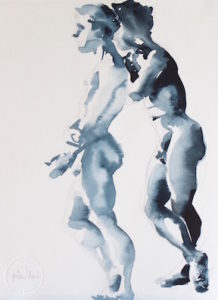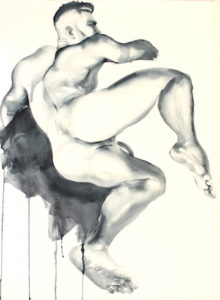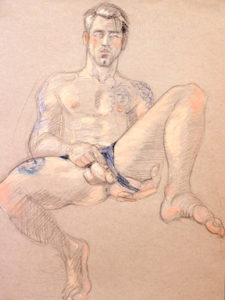 From the Preface:
The art of the Nuyorican artist Jordan Mejias is of a contemporary beauty that draws its strength and authenticity from history. Look around and you find traces of Greek and Roman sculpture, of the muscular curves of a Michelangelo and some transgressive parts of underground magazines from the hedonistic mid-century California of a Bob Mizer. Caravaggio meets Egon Schiele, John Singer Sargent, Robert Mapplethorpe. Past and present, swirled together in an art of dizzying sensuality, have merged into a homoerotic dynamic that fires up our actual consciousness. If you need a short formula, try this one: Michelangelo + Mizer = Mejias.
This multilayered whirlwind of influence and inspiration is concentrated and summarized in a singular pure pencil line or eerily transparent brushstroke. Frugality was never more luxurious. Minimalism turns into burlesque baroque. Queer is classically beautiful. Go figure these figures, irresistible, even addictive as they are.